All Tickets are SOLD OUT!
Thank you so much for an amazing season!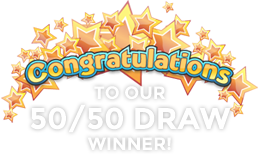 OUR FIRST
50/50 DRAW

WINNER IS:
Kristine Hansen, ticket #1585
Kristine Hansen won $150,000 in the 50/50 Draw on September 17th!

Help support the Prince George Hospice Society by ordering your 2021 Dream Home tickets today! The Dream Home Lottery is the Society's most important annual fundraiser and supports the palliative care services & programs they offer to the Prince George community.
You could
WIN

a brand new custom‑built home worth over $800,000!
Located at 4047 Brink Drive in the new Nechako View Subdivision in Prince George
The Nechako View Subdivision is located on North Nechako Road between Hwy. 97 and Foothills Blvd.
PLUS…

get tickets to our 50/50 Draws for a chance to win up to $150,000 each draw!
In Person Ticket Sales Locations
PGHS Solace Center
1506 Ferry Ave
Monday – Friday
8am to 4pm
PGHS Dream Home
4047 Brink Drive
Monday – Sunday
11am to 6pm
Canadian Tire
5008 Domano Blvd
Thursday – Sunday
12pm to 5pm
Order by Phone
Call 1-866-419-7604
24 Hours a Day