Dream Home Tickets are now
SOLD OUT!

THANK YOU!

GRAND PRIZE DRAW HAPPENS DECEMBER 24, 2020 AT 6:00pm (PST).
Second 50/50 Tickets are
ON SALE NOW!
Please Note That We Are No Longer Selling Tickets on Location
Tickets are ONLY available
ONLINE

or by

PHONE

at 1-866-419-7604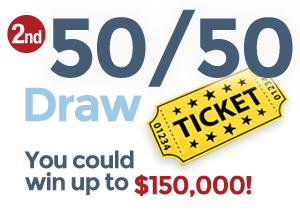 A note about online ordering…
Dream Home Lottery and 50/50 tickets that are ordered online are not being mailed this year. Ticket numbers are instead being issued via e-mail and the ordering process is detailed on our Order Tickets page.
Help support the Prince George Hospice Society by ordering your 2020 Dream Home tickets today! The Dream Home Lottery is the Society's most important annual fundraiser and supports the palliative care services & programs they offer to the Prince George community.
You could
WIN

a brand new custom‑built home worth over $704,000!
Open for Viewing Friday-Sunday:
12pm‑5pm
Located at 3955 Larisa Court in the new Nechako View Subdivision in Prince George
The Nechako View Subdivision is located on North Nechako Road between Hwy. 97 and Foothills Blvd.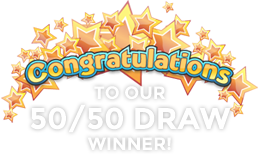 OUR FIRST
50/50 DRAW

WINNER IS:
Lauraine Biech

, ticket #2579
Lauraine won $150,000 in the 50/50 Draw on September 25th!
The Prince George Hospice Society has been making a difference in the way people die in Prince George for over 30 years. Hospice wraps our guests and their family in comfort and care to unburden and support them so they can live with dignity until the end. The Hospice House gives our guests the opportunity to meet their wishes at the end of their lives.
Proceeds from the 2020 Dream Home Lottery will help provide funds to support both Rotary Hospice House beds and the bereavement, grief and education programs offered by the Society. The Society relies on donations and support from the community to ensure that it can continue to provide the best in palliative care for its guests, and grief support for those in need. The Dream Home Lottery is a key fundraising event for the Society and your support is greatly appreciated!